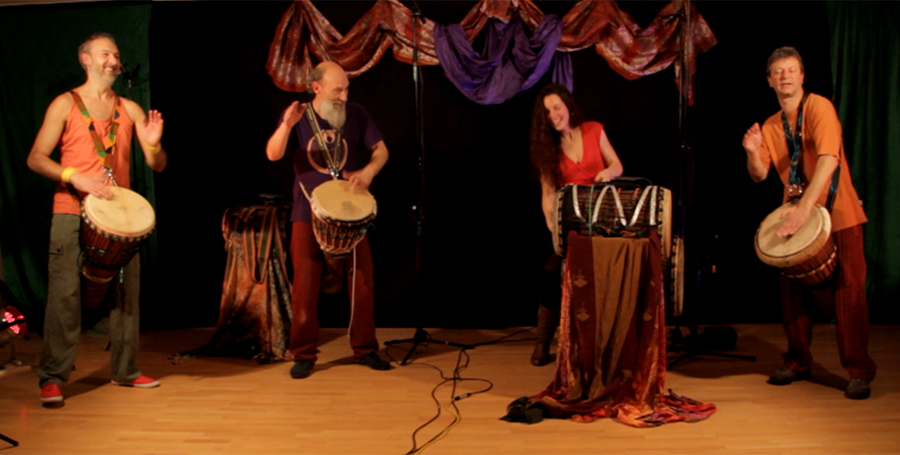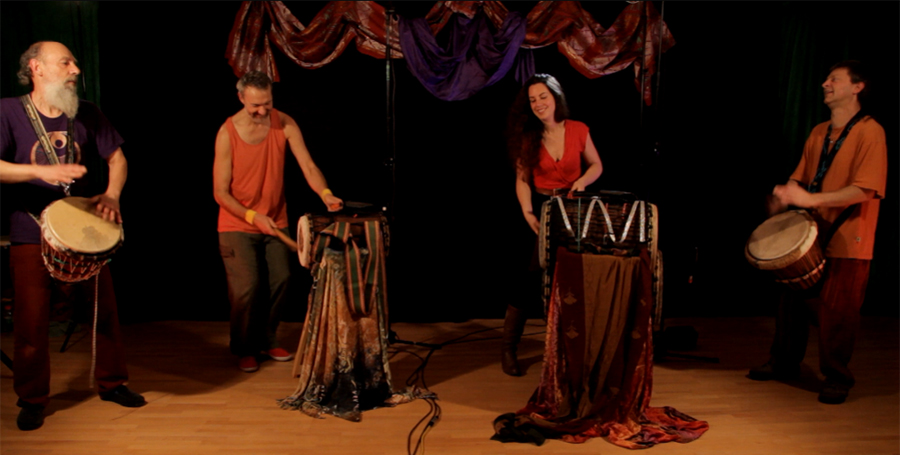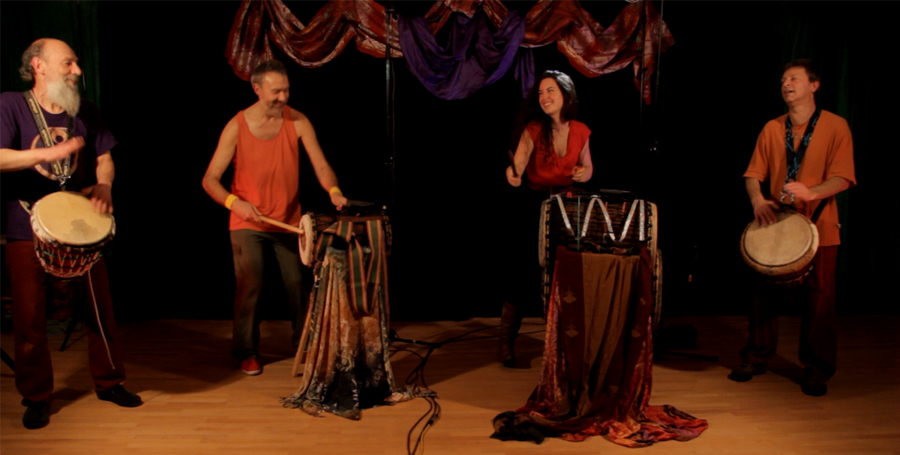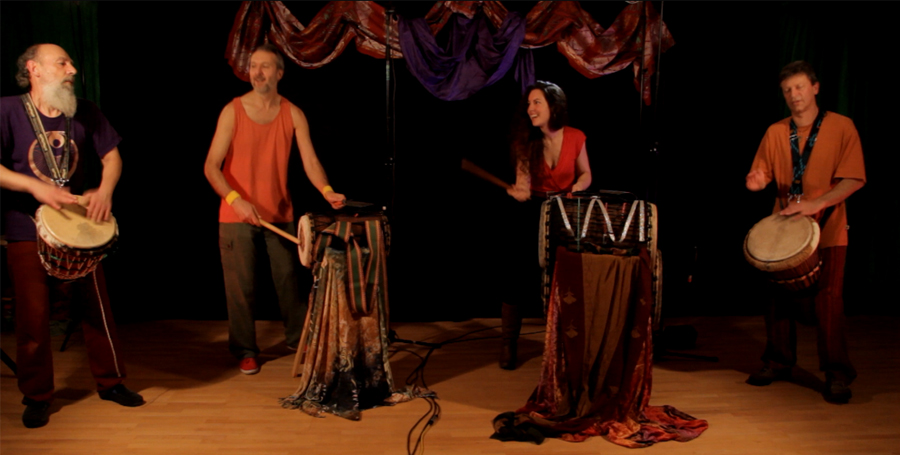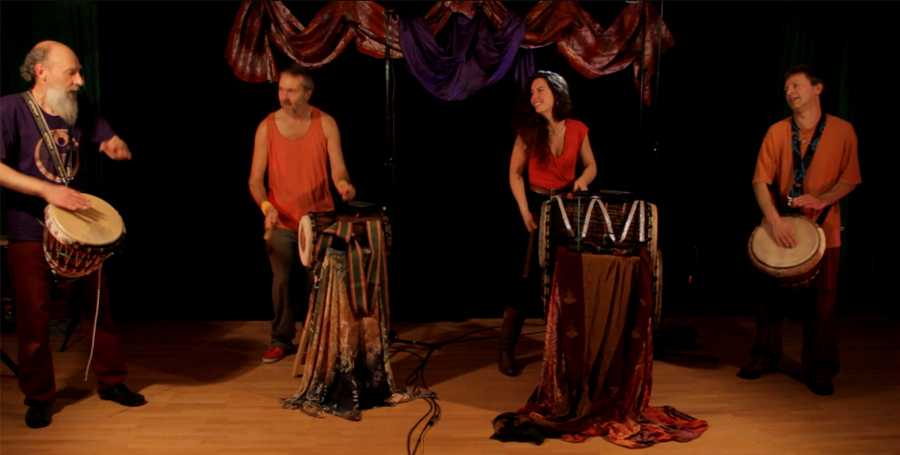 Djembata is a group of dedicated drummers, all of whom currently live in the mid-Wales area. We perform and demonstrate original compositions and traditional West African rhythms, with skill, verve and energy, uplifting and energising our audiences. We also offer drumming workshops for fun, personal development and team building. We can provide djembe drums.
West African drumming is a genre both sophisticated and ancient, utterly beguiling in its drive and apparent complexity, yet this complexity arises from the interplay of different rhythmic patterns, many of which in themselves are beautiful in their simplicity.
However, the effect is to get people up and dancing!